Transmag Energy
Our products

PRODUCTS THAT DELIVER
Our durable transformers deliver outstanding quality and reliability to boost the productivity and efficiency of your operations. Our expertise is in highly specialized power transformer applications:
Three-phase transformers
Single-phase transformers
Autotransformers
Isolation transformers
Zigzag grounding transformers
Our line of liquid-filled power transformers is rated up to 150 MVA and 245 kV.
Power production
Industry
Transmission and distribution
Paper mills
Cement plants
Mining operations
Petroleum gas: refineries, pipelines, etc.
Coastal/offshore environments
MADE TO MEASURE
Our power transformers are designed to meet customers' specific needs and requirements. Looking for a transformer with custom options and features? Our teams are ready to put their know- how to work for you.
CORES
Only the best materials go into our transformer cores. We use high-grade grain-oriented steel for superior quality parts that exceed technical standards.
WINDINGS
Custom windings allow us to ensure optimal transformer configuration. We carefully select the best conductors and insulating materials and use a disc-coil design to guarantee quality and reliability.
TANKS
Our transformer tanks meet the highest quality standards. The steel tanks are X-ray tested and welded by certified CWB professionals, then coated with a paint specially designed to withstand extreme weather conditions.
CONTROL PANELS
Ultra-sophisticated transformer controls allow you to monitor and adjust operation with a high degree of precision.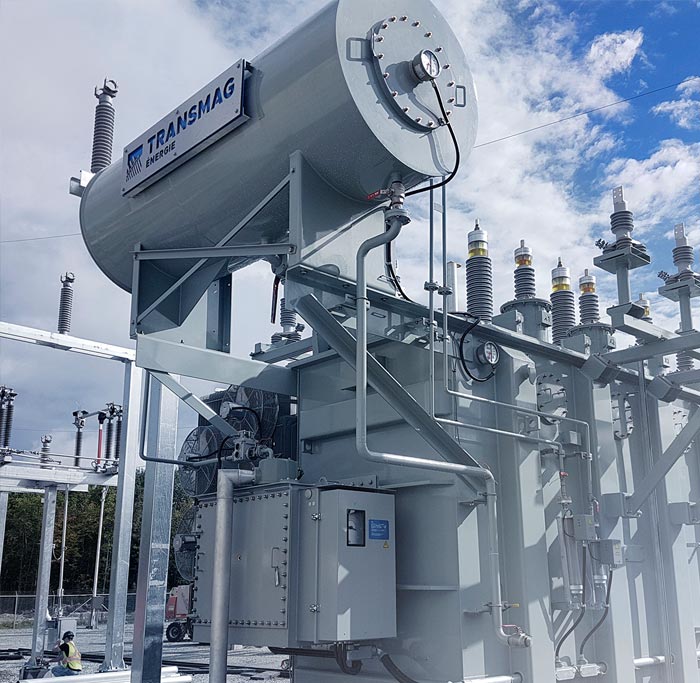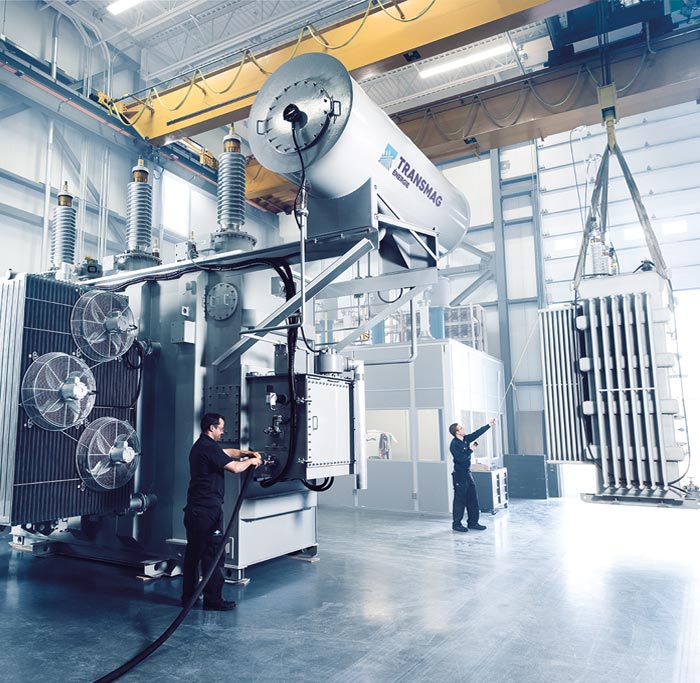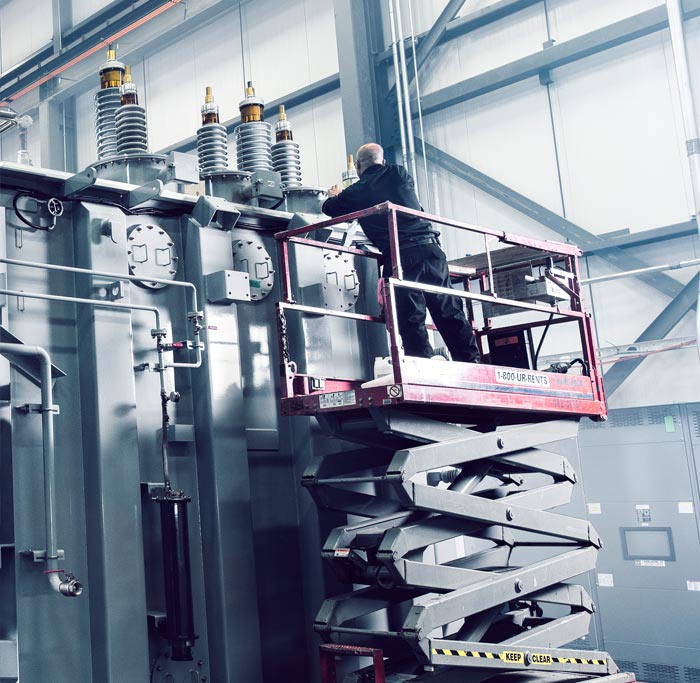 Transmag Energy provides complete onsite equipment setup and repair services. We also have a mobile oil treatment and vacuum filling unit with a capacity of 5,000 liters per hour.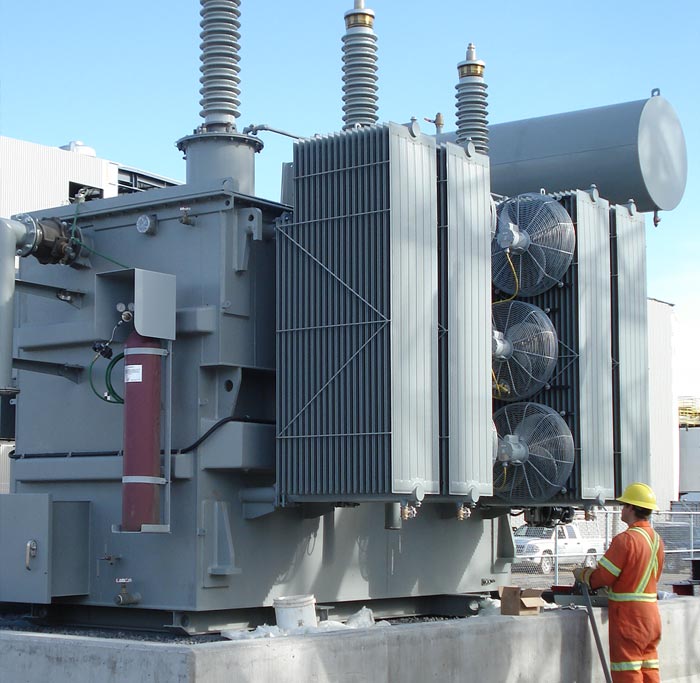 When it comes to installation, maintenance, and emergency situations, our team of specialists is ready to respond onsite at any time. And if the situation requires specific expertise in electrical systems, we'll call in the specialists at Gemitech for reinforcement.
Insulating oil analysis
Dielectric loss measurement
Sweep frequency response analysis (SFRA)
External partial discharge detection
Leakage reactance measurement
Winding resistance measurement
Transformer voltage ratio measurement
Tap changer checks
Accessory checks
Visual inspections
Control, command, and protection component checks
Infrared thermographic inspections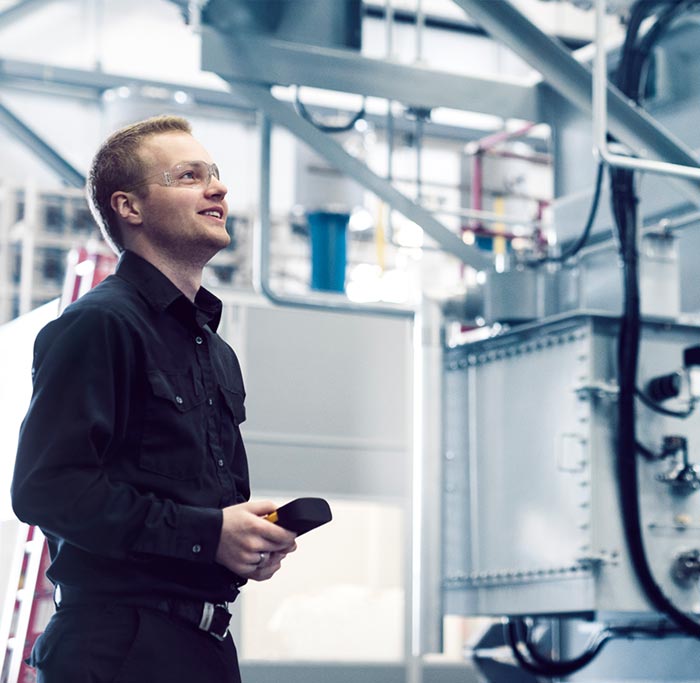 With the support of cutting-edge techno- logy, our experts work in an ultramodern environment equipped with the most sophisticated tools, machinery, equipment, and testing instruments in the industry.
TEST LABORATORY
Our engineering department makes available to our customers a test laboratory equipped with the latest technology.
Impulse voltage generator (BIL)
Sound intensity and/or pressure measurement
Dielectric (hipot) test stations
Extreme high precision loss measurement system
Modular variable voltage and frequency electronic test sources for induced voltage, no-load, and load testing
Instrumentation for measuring partial discharge
Capacitance and dielectric loss factor measurement
Sweep frequency response analysis (SFRA)
Winding resistance measurement
Transformer voltage ratio measurement