Lignec Construction
About us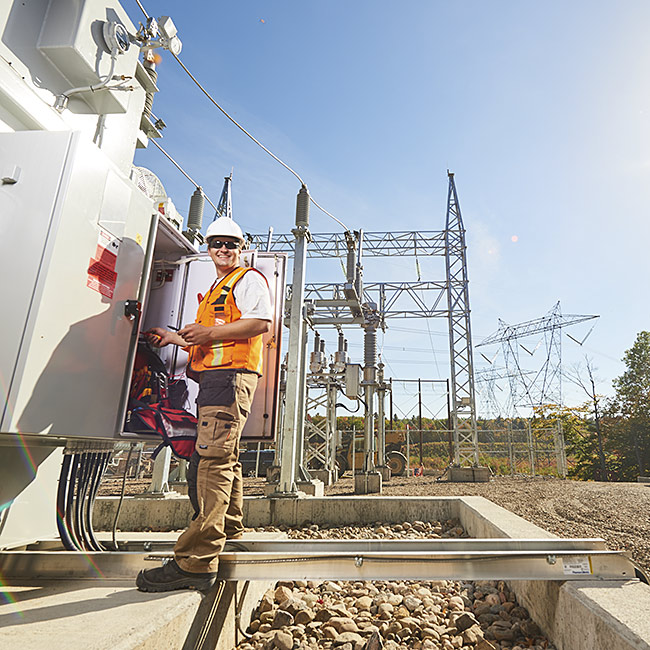 Founded in 1976 and backed by over 40 years of experience, Lignec has established itself as a quality leader in the industry. The company, which was acquired in 2008, has successfully expanded its range of services over the years, hiring experienced staff and continually investing in equipment as part of its ongoing commitment to exceeding customer expectations.
Initially specialized in medium-voltage distri­bution lines, the company later branched out into all energy sectors, including hydroelectric plants, wind farms, and medium-voltage transmission and distribution lines. We serve the largest private and public sector organizations in the energy, metallurgical, and petrochemical sectors, as well as manufacturing, mining, and paper companies throughout Quebec.
Today, Lignec is the go-to provider for turnkey electric power projects in Quebec and across Canada.


A BROAD SKILL SET
At Lignec, we manage your electric power projects every step of the way, adjusting as we go to your requirements. Our greatest asset is our team of skilled managers, engineers, and professionals whose solid, multidisciplinary expertise lets us excel in every aspect of electric power.

OUTSTANDING SERVICE
Electric power facilities require first-class execution. We draw on the expertise we've acquired over the years to develop innovative solutions tailored to your specific needs. At Lignec, we know the industry inside and out and are proud to offer comprehensive and reliable professional service.

HEALTH, SAFETY, AND THE ENVIRONMENT
We abide by all laws, regulations, standards, and emergency procedures to protect the health and safety of our staff. We make sure all our employees have the up-to-date training and skills they need to safely manage our worksites.

FOLLOWING THROUGH ON OUR COMMITMENTS
Each and every Lignec team member understands the importance of meeting our commitments as an organization. Together, we're driven by the desire to succeed and determined to overcome any and all challenges on the way.