MEDIUM AND HIGH VOLTAGE SOLUTION
Volta Energy, the newest subsidiary of SGE
Always with the aim of offering a complete service in energy, Société Générale d'Electrotechnique has a new string to its bow. Volta Energy, experts in medium and high voltage solutions in Quebec. Specialists in power electrical products and renewable energy solutions for the industrial, commercial and institutional sectors.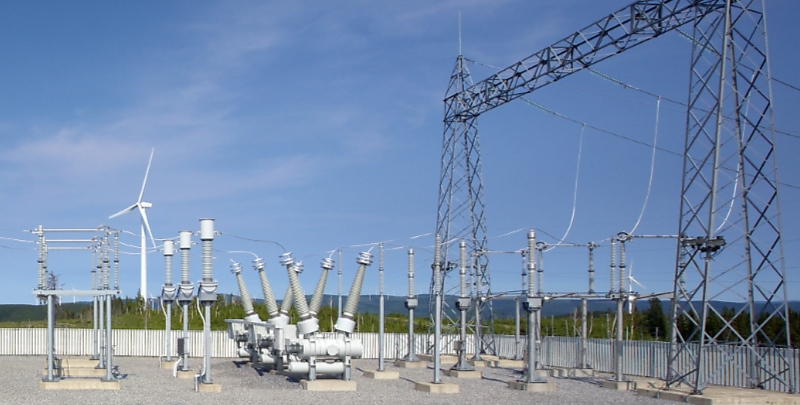 Transmag Energy is a Quebec-based manufacturing company specializing in the design and manufacture of liquid-filled power transformers. The company was created by a team of specialists recognized as experts in their field.
Our durable transformers deliver outstanding quality and reliability to boost the productivity and efficiency of your operations. Our expertise is in highly specialized power transformer applications. Our line of liquid-filled power transformers is rated up to 150 MVA and 245 kV.
MADE TO MEASURE
Our power transformers are designed to meet customers specific needs and requirements. Looking for a transformer with custom options and features? Our teams are ready to put their knowledge to work for you.
Power transformer with liquid insulation up to 150 MVA and 245 kV
Liquid insulating zig-zag grounding transformer
Repair and overhaul service

THE COMPANY
Atlas Transformer is a Canadian corporation engaged in the Custom Design and Manufacturing of high quality Medium and High Voltage Dry Type and Liquid Filled Transformers. Serving Industrial, Commercial and Institutional clients, our Transformers are located throughout Canada, with additional units in the USA, Middle East, Asia, Mexico, and South America.
OUR COMMITMENT TO QUALITY
We pride ourselves in our work and every project we deliver is an example of unprecedented build quality and efficiency. When you choose an Atlas Transformer, you will always be the recipient of a high quality and reliable transformer.

Who we are
HC Transformer & Switchgear (HC TNS), headquartered in Torrance, CA and fully owned subsidiary of our parent company Han Chang Transformer based out of South Korea, will bring you the most reliable & competitive solution for your transformer needs. With our 38 years of manufacturing experiences in various transformers in commercial, industrial and utility applications, HC TNS has become the fastest, Flexible, Reliable, and Competitive in the market we serve.
Vertically Integrated Manufacturer
Our value creating process has very high level of in-house base vertical integration makes us to perform more highly controlled supply chain, quality, production, and testing process, which also helps us to be more competitive on our cost structure and flexible on the customization process to serve various market application.
Main Product Line
We are fully capable of designing and manufacturing of Polemount Transformer, Padmount Transformer, Substation Transformer, Dry-type Transformer, Power Transformer, and Specialty Transformer including wind power application. We also have in-house production line for the corrugated fin-wall
WR Transformers designs and manufactures dry type transformers. Our 25,000 square foot plant near Granby allows us to offer a wide range of products. We are able to manufacture transformers ranging from, but not limited to, 5 Kva to 12 MVA for an insulation class up to 150 kV. Our strength is responding quickly to your needs.
In addition to having a partly automated production chain, we count on reliable human resources dedicated to offering excellent products and quality service.
Our R & D staff are dedicated to helping the company optimize the development of our products and further develop our production chain so that our production remains 100% Canadian.
WR has acquired several certifications
CSA, Laboratoires d'essai CSA (ISO 17025), UL , Système de Qualité ISO 9001.
Low voltage distribution dry transformer, from 5 to 2000 kVA, up to 1.2kV;
VPI dry power transformer with impregnated resin, 0.5 to 20 MVA, up to 48 kV;
We provide energy and automation digital solutions for efficiency and sustainability. We combine world-leading energy technologies, real-time automation, software and services into integrated solutions for homes, buildings, data centers, infrastructures and industries. We make process and energy safe and reliable, efficient and sustainable, open and connected.

MindCore Technologies is providing excellence in medium and high voltage disconnect switches and substation solutions. Our main focus is set on producing robust and reliable disconnect switches that are built to last! And with our exclusive EHTi Smart operator, the truly reliable indicator, you have intelligent control and operation of high voltage disconnects.
Everyone is turning to 3M to find electrical products to meet their most demanding challenges. For us, success means working with you to move your business forward.
We reduce the weight of power lines to help more power reach more people. We help manufacturers use less, while accomplishing more. We automate health care data so the right people get the right information. Across the globe, 3M helps companies and individuals succeed every day. All while contributing to true global sustainable development through environmental protection, corporate and social responsibility and economic progress. We are applying our science to make a real impact in every person's life around the world.
Accessories for high voltage cables
Shielding, sealing, corrosion protection and grounding
Accessories and tools
Accessories for medium and high voltage terminations
Low voltage insulation (2 kV and less)
Markers and locators
Terminals and connectors
Splices, for medium and high voltage cables
Cable connectors
Heat-shrinkable products

Burndy is a subsidiary of Hubbell. BURNDY® today is a global organization that has pioneered in the manufacture of connectors, fittings and tools for electrical utilities, commercial, industrial and residential contractors, maintenance and repair companies, as well as the telecommunication and renewable energies market.
The widest range of connectors, terminals, junctions for wires and cables
Valve-regulated lead-acid batteries for telecommunications, inverters, solar, wind, emergency lighting, security and many other applications.
Maintenance-free battery for energy storage (NICA-Power Battery)

A Canadian advanced Battery Energy Storage Systems company, specializing in smart distributed energy storage solutions.
We provide our customers with Smart Distributed Energy Storage, CleanTech solutions for bill reduction, self-supply, backup, decrease of capital expenditure, power grid congestion alleviation, peak shifting, voltage adjustment and power quality, energy saving, and being environmentally friendly.
Lithium battery
Custom energy storage system
Cloud monitoring and maintenance system