Gemitech electrotechnical
About us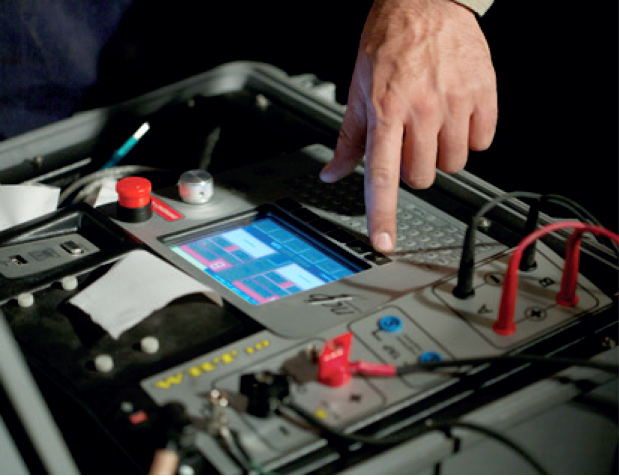 EXCELLENCE IN ELECTRICAL ENGINEERING
Since its founding in 1990, Gemitech has emerged as a leader in medium and high voltage industrial systems in Quebec.
With our advanced expertise and an experienced team, we set the standard for electrical engineering services, serving leading private and public sector organizations in the energy sector (hydroelectric plants, wind and solar farms) and heavy industry (metallurgy, petrochemicals, pulp and paper, manufacturing, and mining). Our solid reputation has also opened the door to projects across Canada, in the United States, and abroad.

OUR COMMITMENT, OUR EXPERTISE

TOP EXPERTS IN THE FIELD
Optimal electrical system management is critical. When working with complex electrical devices, mistakes can have serious consequences, so choosing highly qualified experts is paramount. Our professionals are recognized for their meticulous approach, reliability, knowledge, and expertise.

A BROAD SKILL SET
At Gemitech, our greatest asset is our multidisciplinary team of engineers and technicians. Our team allows us to offer a wide range of solutions in all areas of electrical engineering and meet the diverse and complex needs of our clients.

CUSTOMIZED SOLUTIONS
At Gemitech, we design and develop customized solutions for our clients—on their terms and on their schedule. Professionalism is our hallmark. We control and monitor every step of your project to ensure it's managed efficiently.

HEALTH, SAFETY, AND THE ENVIRONMENT
Ensuring the health and safety of our employees and customers is a priority that guides every decision we make.

FOLLOWING THROUGH ON OUR COMMITMENTS
Each and every member of the Gemitech team understands the importance of meeting our commitments as an organization. A drive to succeed and determination to face whatever comes our way are what define us.

OUTSTANDING SERVICE
Reliability and attention to detail are the values that underpin our primary goal of building and maintaining long-term business relationships with our customers.