Gemitech electrotechnical
Our services
Gemitech specializes in industrial electrical systems engineering. With extensive experience in the field, our team is recognized today as one of the industry's most efficient. We can provide an accurate assessment of the state of existing facilities or facilities planned as part of large-scale projects. Using advanced calculation tools, our specialists draw up detailed plans based on precise studies and analyses.

ENGINEERING SERVICES
Our skilled engineers draw on a wealth of experience in a range of industrial projects to provide clients with sound advice.
Prefeasibility and technical-economic feasibility studies
Technical audits
Profitability analyses
Master plans
Facilities modernization and upgrade programs
SPECIALIZED STUDIES
Gemitech can provide an accurate assessment of the state of existing facilities or facilities planned as part of large-scale projects. Using advanced calculation tools, our specialists complete comprehensive studies and analyses to draw up detailed plans.
Integration with public utilities
Protection coordination
Short-circuit
Arc flash hazards
Power flow
Network stability
Harmonics
Reactive compensation
Power quality
Motor startup
Voltage drops
Flickering
Grounding, step and touch voltage
Equipment failure analysis
Utilities standards compliance
Electrical Transient Absorber (Arc Suppressors) Sizing, Fabrication, Installation and Test Studies

DESIGN
Gemitech delivers turnkey solutions, from project design to completion. Our services are tailored to meet the specific needs of our customers.
Plan and specification preparation
Electrical substation design
Overhead and underground power line design
Grounding system design
Protective relay setting and programming
Maintenance programs
Equipment upgrades
Worksite supervision
Electrical Transient Damper (Arc Suppressors) Installation for Power and Potential Transformers
Our engineering department provides customers with access to a state-of-the-art testing laboratory.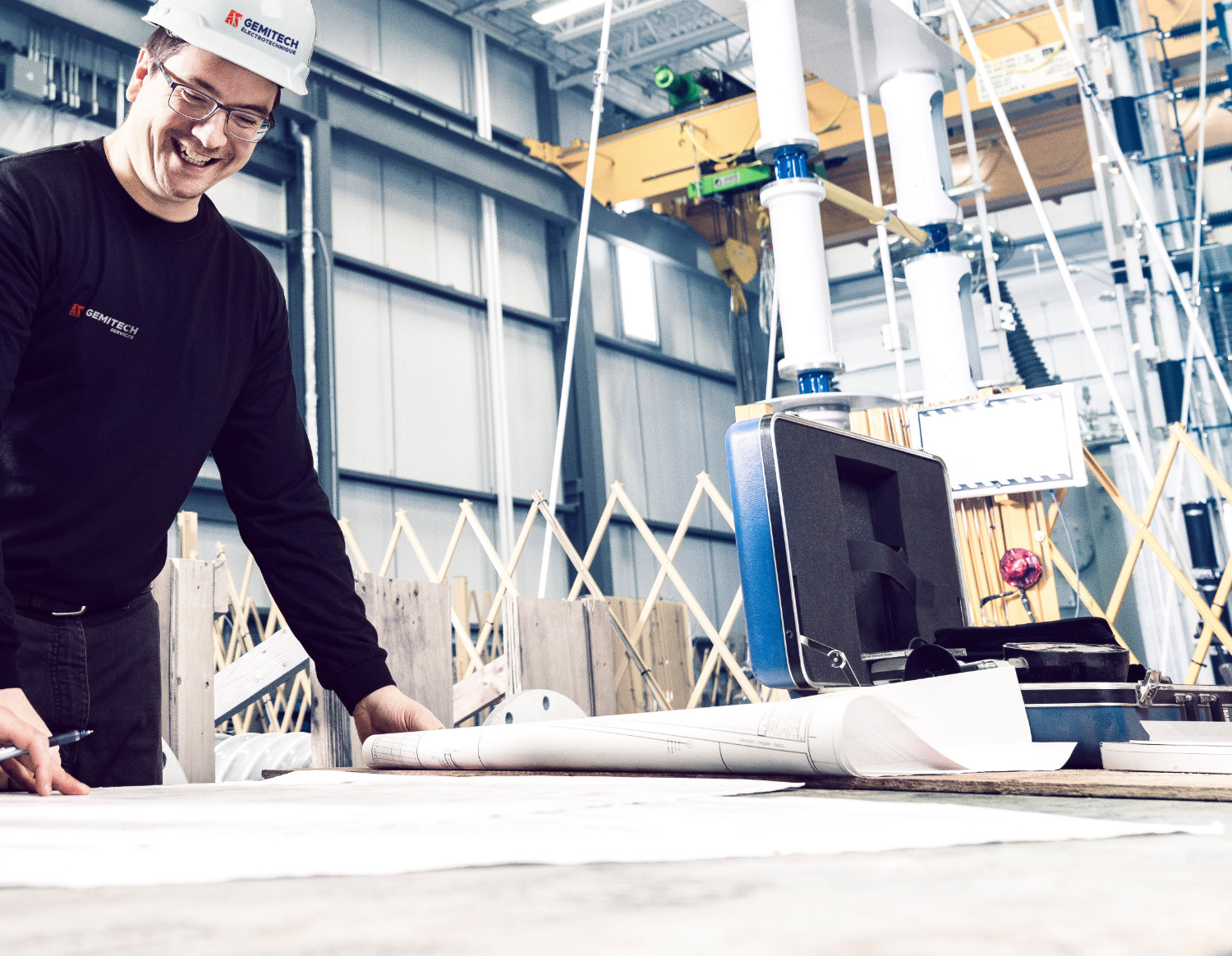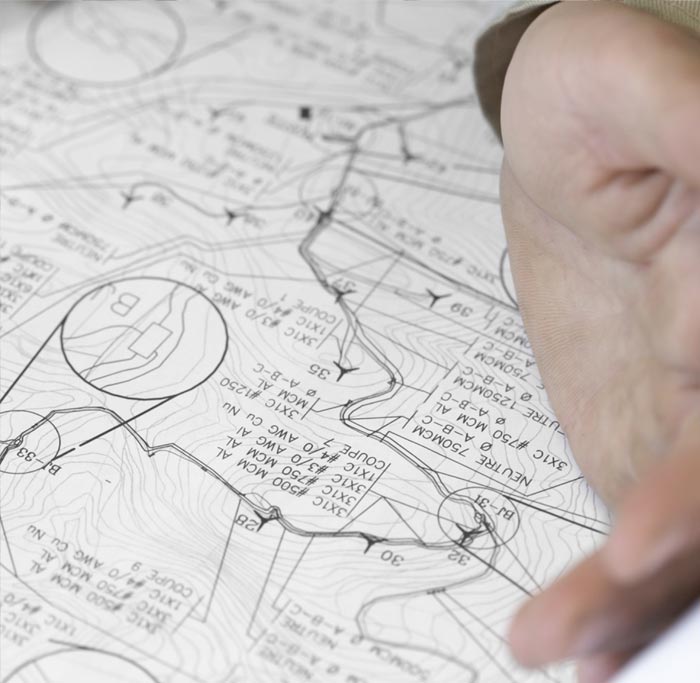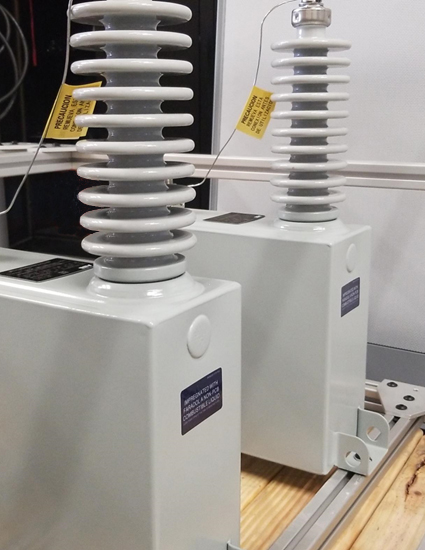 COMMISSIONING AND MAINTENANCE
Over the years, Gemitech has acquired unique expertise in commissioning large-scale projects, mostly in Quebec but also elsewhere in North America and in Europe. When it comes to low, medium, and high voltage substations, we have the experience and equipment to meet your needs. Our testing procedures meet IEEE, CSA, IEC, and NETA standards as well as all customer requirements.
Hydroelectric power stations and wind farms are two types of energy developments in which we excel.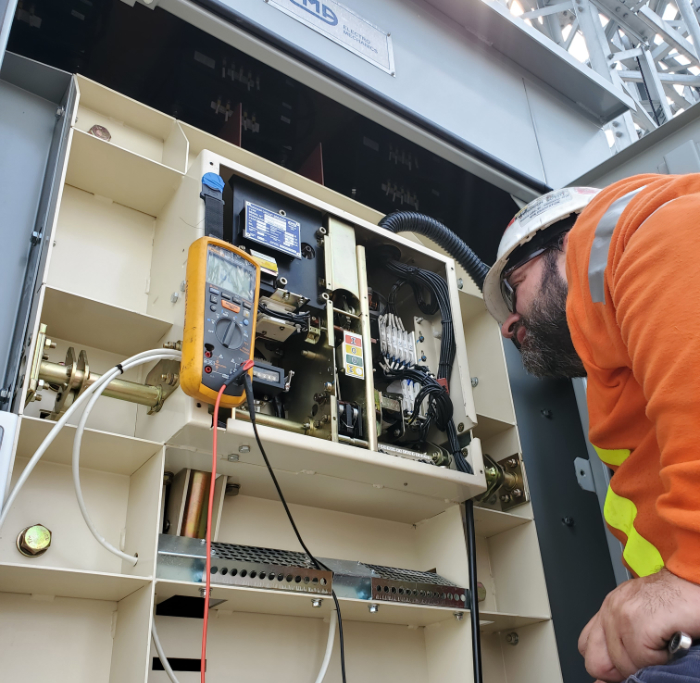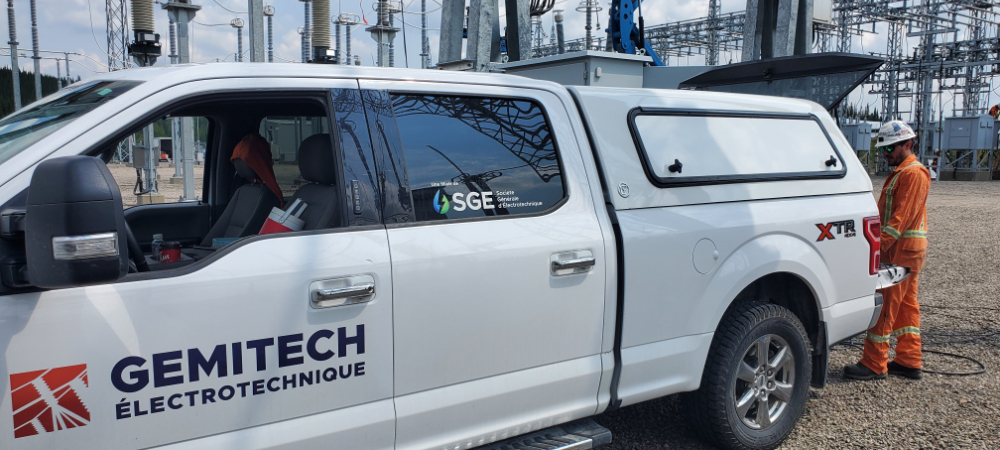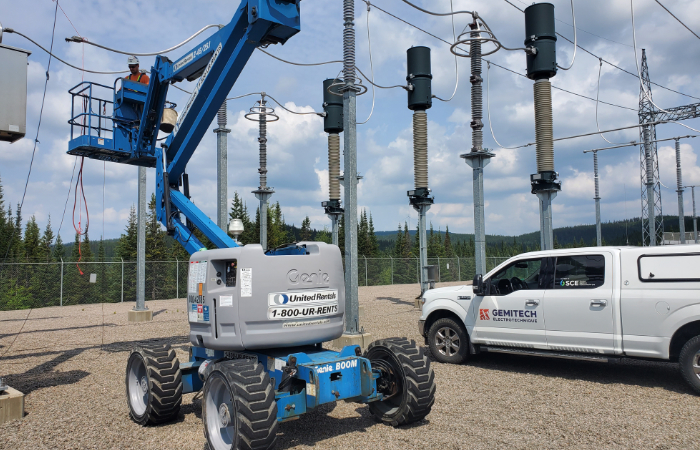 EQUIPMENT TESTS AND MEASUREMENTS
Liquid-filled power transformers
Dry type transformers
Low, medium, and high voltage circuit breakers
Voltage and current transformers
Low, medium, and high voltages witches
Surge arresters
Bushings and insulators
Protection relays
Instruments
Cables (fault location, partial discharges, dielectric losses, tan delta)
Grounding (continuity, step and touch voltage)
Capacitors
Inductance
Motor control center
Starters
Motors
Generators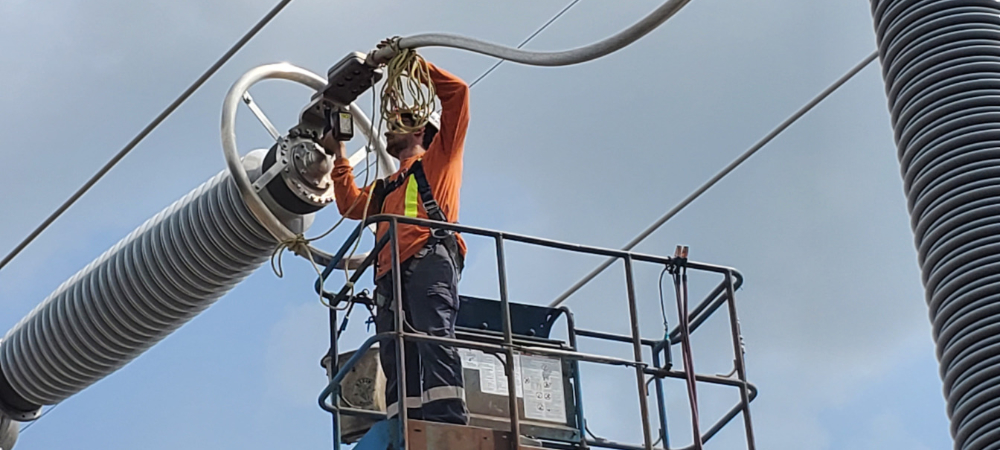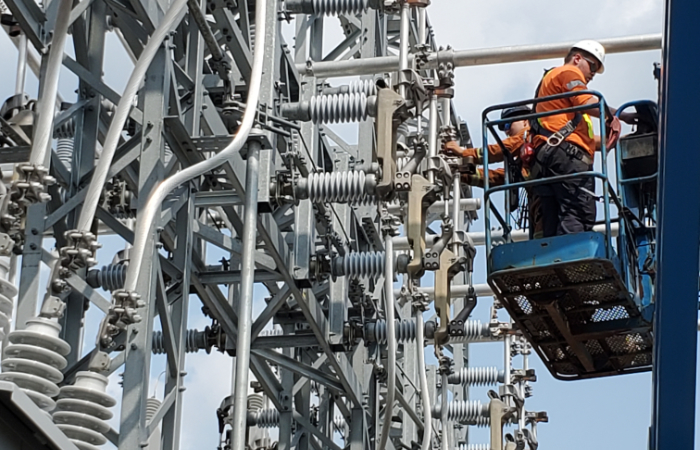 TRANSFORMER OIL
PURIFICATION SYSTEM
In the same way a blood test can provide a doctor with a wealth of information about their patient, taking an oil sample enables service engineers to learn a great deal about the condition of a transformer.
Present and future transformer ratings require high quality and high purity insulating oils at the point of use. The increasing voltage and rating of the modern transformer and electrical apparatus results in greater electrical stress in insulating material and fluids. To handle these greater stresses, oils with better dielectric qualities are required. Also lower residual water content in insulating fluids and material must be maintained. The proper treatment and upgrading of the insulating fluid will result in the improvement of the properties of the entire insulating media of power transformers. The principal functions of the insulating fluid are to serve as a dielectric material and as an effective coolant. To perform these functions, the insulating fluid must have the necessary qualities at the time of initial impregnation and filling at the factory and later maintain the same quality in the field operation. Gemitech's High Vacuum Process upgrades the new or used electrical insulating fluids including transformer oils, polybutenes and silicone fluids.
Gemitech's (transformer oil purifier) high vacuum process is used for the dehydration and degasification of electrical insulating liquids including transformer oils, polybutene and silicone fluids, to increase and maintain their dielectric strength. The processing includes the removal of free and soluble water, dissolved air and gases and particulate matter.
Gemitech uses the ENERVAC degasser of 1200 gallons / hour and 65 KW of heating.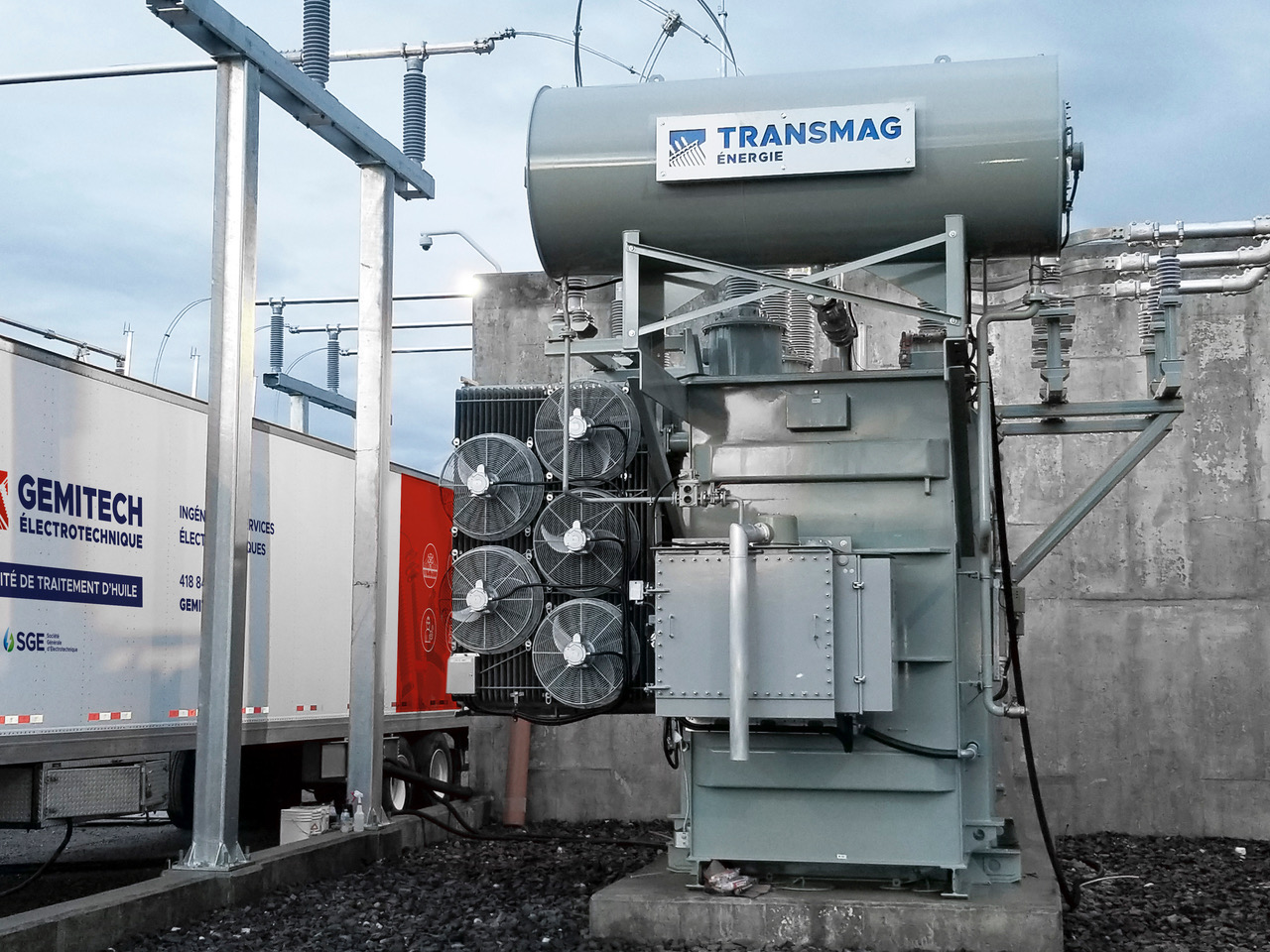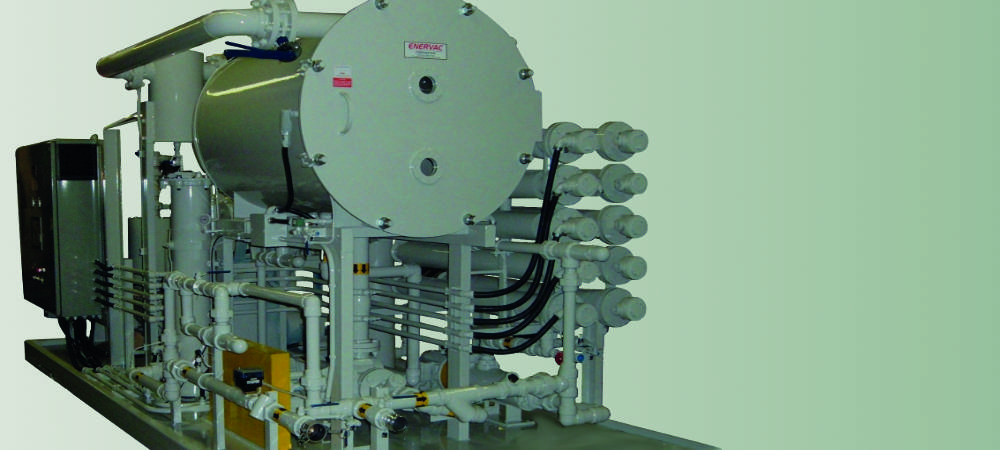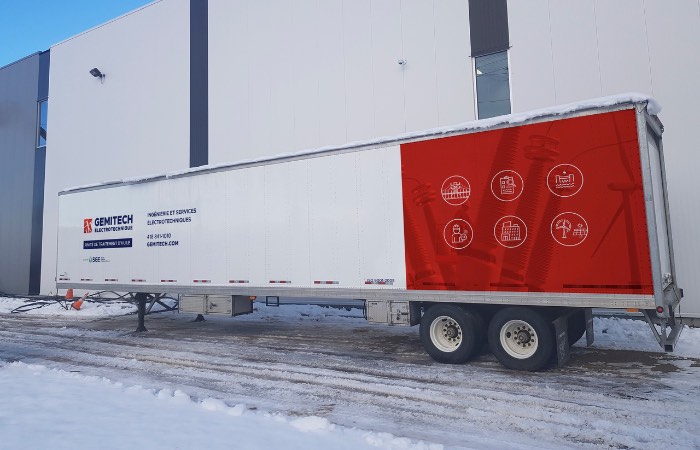 FULLER'S EARTH
FILTRATION
Gémitech is continuing its investments with the acquisition of a new fuller's earth filtration system to increase the performance of its oil treatment unit!
This next-level oil filtration system absorbs acids, gums / glues, resins and other active soluble contaminants that may end up in your equipment.
Another improved solution that we are adding to our service offering to regenerate your oil in an optimal and ecological way while significantly increasing the life of your equipment, protecting your investments at the same time!